The opening weekend of America Creative began with an on-stage conversation at Lipscomb University
between Everett Raymond Kinstler and Michael Shane Neal, an artist colleague and friend,
who was the motivating force behind this exhibition.



The Opening at Vanderbilt University Fine Arts Gallery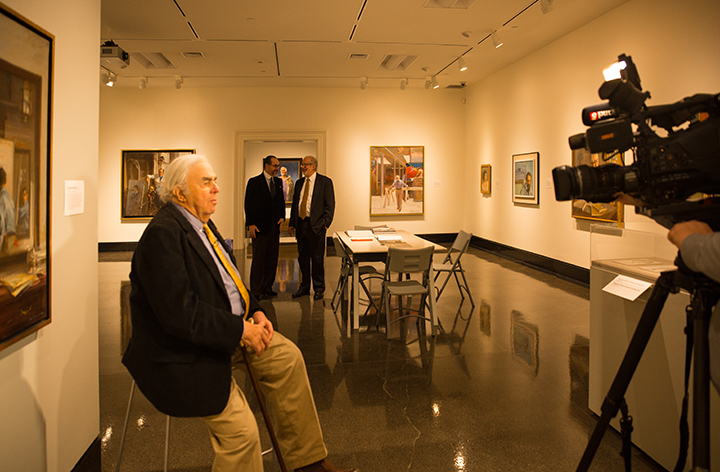 Mr. Kinstler being interviewed as Michael Shane Neal and Museum Director Joseph Mella look on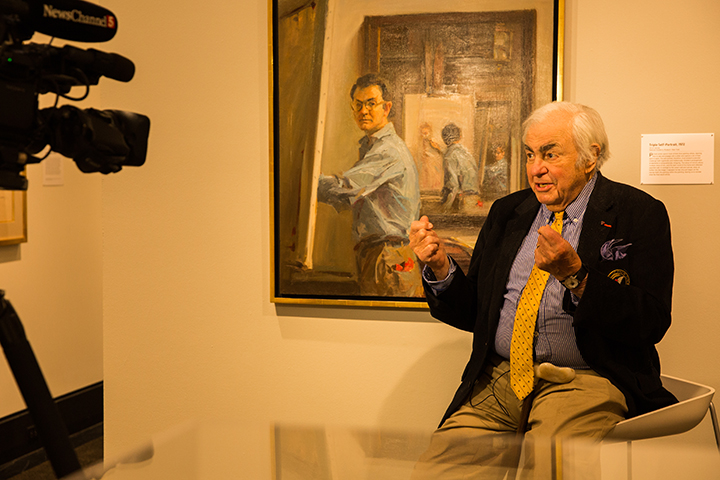 The interview in front of Mr. Kinstler's self-portrait loaned by the National Academy of Design, NYC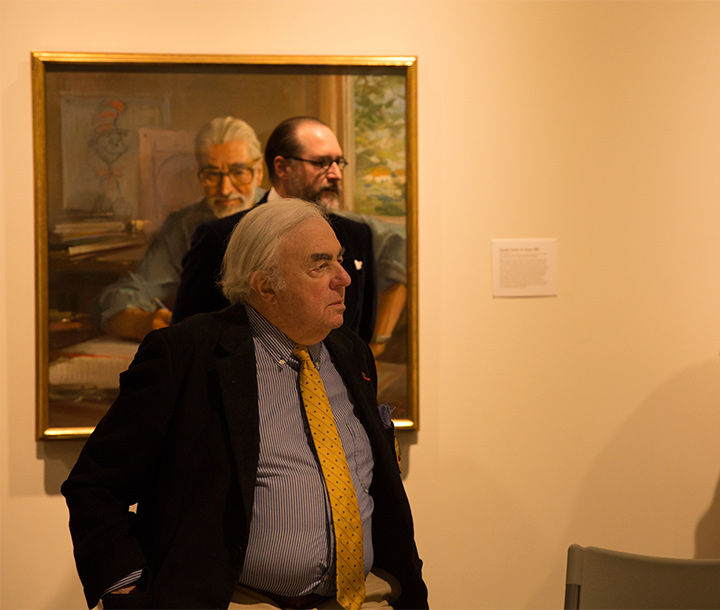 Dr Seuss from the Kinstler Portrait loaned by Dartmouth College, Michael Shane Neal,
and Everett Raymond Kinstler at the exhibition opening.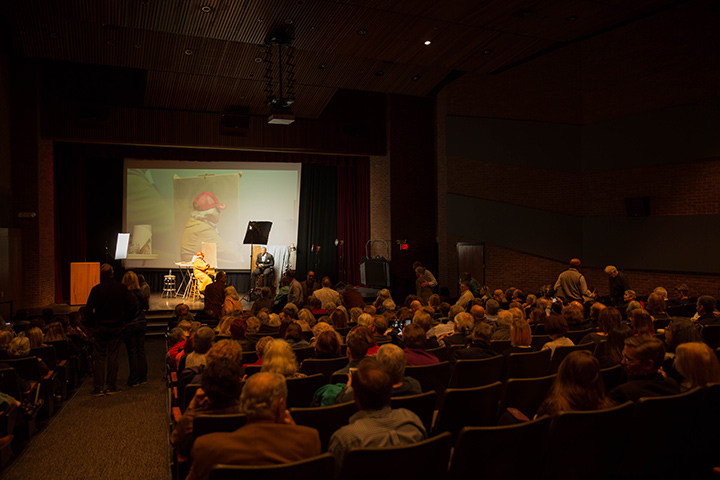 A painting demonstration:  The auditorium at Vanderbilt fills up as
Mr. Kinstler prepares to paint NFL-star-turned-actor Eddie George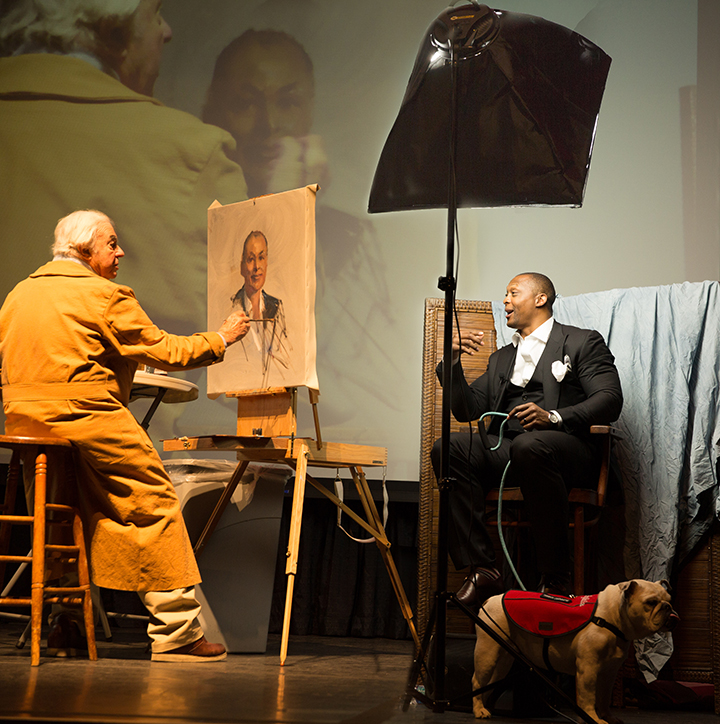 That's Philadelphia, Mr. George's bulldog.